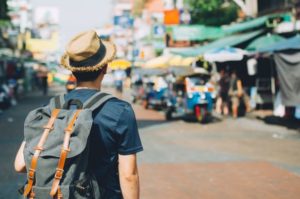 Do you know that even if you travel by yourself that there are a lot of things that you can do? Here are some on our list:
Make friends with the locals
Approach the locals and start making friend with them. Even a wave and a smile can make a difference of someone approaching you and make friends with you or just doing a lonely walk back to your hotel. Don't be shy talking to them since they may just be open to talking you too. When you make friends with the people at your destination, there is an opportunity for you to see the local life which other travellers rarely experience.
Make friends with other travellers
Even when you are travelling, you can learn a new culture just by talking to another traveller. Imagine learning about French culture while in Myanmar. This is really possible especially if you found a traveller from France with whom you can share life experiences.
The secret is to look for solo travellers like yourself or even a couple and start by smiling at them and saying "Hi" as you walk past them. If they say Hi back, then you are in luck. You can follow this by just asking the most common questions like "Where are you guys from?" or "Are you travelling alone too?" If they answer back, then ask them more questions because it means they also want to talk to you too.
You will know it right away if they are interested in talking or not if both of you are eager to know more about each other and if both are trying to make the conversation work. If you are the only one asking questions, then they might not be interested so better leave them be and probably find the next traveller to converse with.